Winter break was not only a good way to spend time with family and friends, but it was also a great opportunity to enjoy reading books without the stress of classes getting in the way. Out of the 10 books I read, these 3 were my favorites.
Charming as a Verb by Ben Philippe
This book follows Henri Haltiwanger, a senior at one of New York's most prestigious high schools. When one of his classmates, Corinne, blackmails him into helping her gain popularity, they form a relationship that neither one of them expected.
This is a great coming-of-age story that talks about the pressures of college admissions, living up to your parents' expectations, and trying to find your place among everyone around you. While it is a lighthearted story, it also covers important topics and features a main character who grows as a person and learns from his mistakes. I would recommend this book to anyone looking for a fun, entertaining read.
Malibu Rising by Taylor Jenkins Reid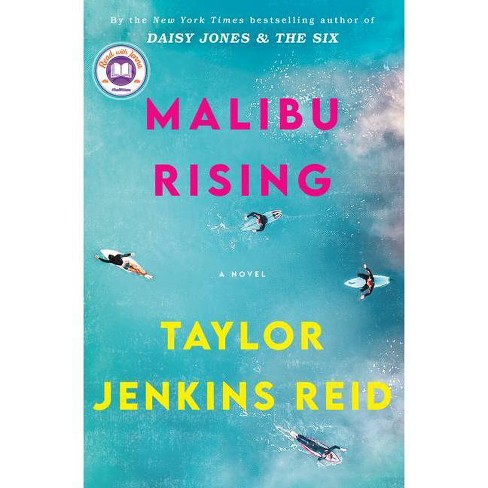 Malibu Rising is the story of the Riva siblings, the children of a popular (fictional) singer named Mick Riva. It includes multiple perspectives, including all the children, their parents, and some of their friends/ love interests. We follow them from their childhood, and how they themselves came to the spotlight. It is ultimately a story about fame, family, and all the secrets that threaten their bond.
I was invested in this book from start to finish. The Riva siblings are some of my favorite characters I've ever read about, because they were written in a way that made them feel so real. I loved following their individual journeys and seeing each of them overcome obstacles along the way. Their relationship with each other is so heartwarming, especially given everything they have been through. If you are looking for a heartbreaking but ultimately beautiful story, this is the book for you.
You Deserve Each Other by Sarah Hogle
This is a romantic comedy about Nicholas and Naomi, an engaged couple who has fallen out of love. However, for various reasons, neither of them want to be the one to call off the wedding. As a result, they pull elaborate pranks on each other hoping that they can get the other person to be the first to break.
This book is the perfect rom-com. It had the right combination of smart, witty humor and heartfelt, sweet moments that make it a great romance. It captures the theme of discovering yourself, and allowing the other person to accept you for it. I loved seeing them grow not only as a couple, but individually as well. I was rooting for Naomi and Nicholas through all their ups and downs. Reading this book was a rollercoaster of emotions, but I enjoyed every second of it. Anyone looking for a good romance book should read this.