Titan Weekly: Episode 8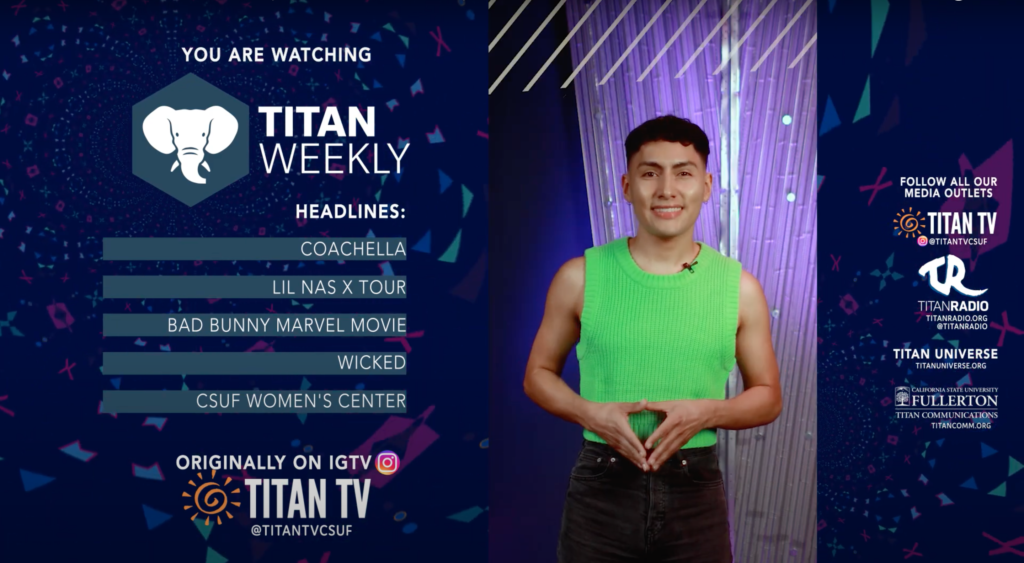 What's up Titans! This week our host Jonathan Soto is bringing you the freshest entertainment and CSUF news! Featuring topics like Coachella, Lil Nas X, Bad Bunny, and more!
Make sure to view more of our posts to be updated with the latest entertainment news!
Connect With Us!
Follow us on Instagram: @titantvcsuf
Follow us on Twitter: @TitanTVCSUF
Like us on Facebook: Titan TV CSUF
Check us out on TikTok: @titantvcsuf