"Someone who's dedicated his life to helping the community, that's all."

– Danny Trejo when asked, "Who is Danny Trejo?"
On September 29, 2022, ASI hosted this year's first "Beyond the Conversation" event. (BTC is a year-long series of programmed events which includes community movie nights, modern philosophy lectures, Titan Talk and Paint, and Coffee and Conversations.) The night's esteemed guest speaker was actor, activist, and entrepreneur, Danny Trejo!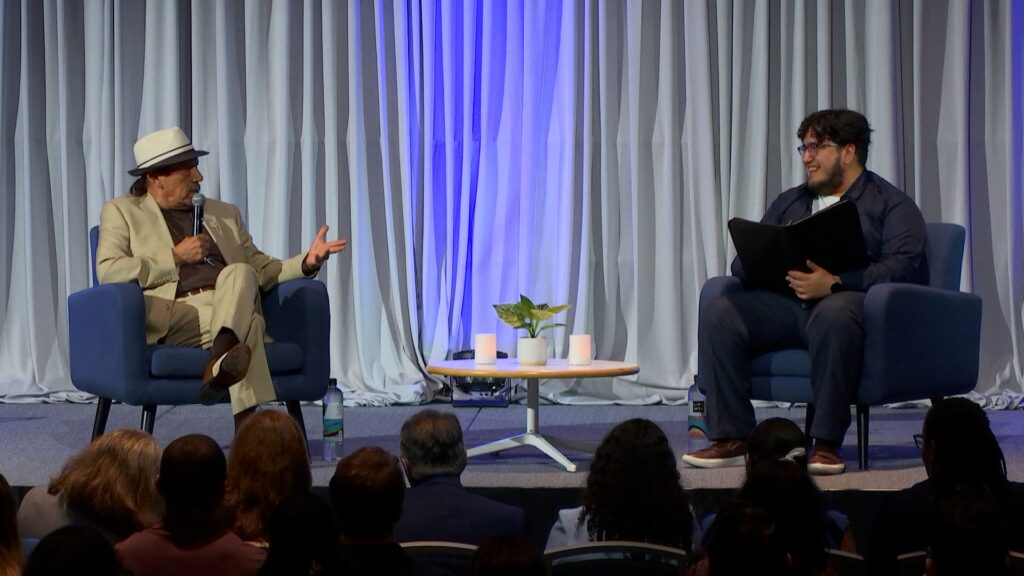 Student moderator, Christian Sanchez, spent the allotted hour discussing Trejo's family and educational history, his time in juvenile detention and prison, and his road to becoming an actor and the struggles that come with it.
"I knew somebody," said Trejo. This is what he claims to be his way into Hollywood.
Having known a friend that frequently acted as an extra for television and film, Trejo was invited to act as another extra. He played a convict.
Sanchez acknowledged the very prevalent typecasting and stereotyping of Trejo in which he admitted he didn't really know what it was at first. However, he did have something to say about it.
He stood up and lifted his shirt. "It's okay though. Because I was Machete"
Trejo also discussed his venture into entrepreneurship and business, dealing with addiction, and the war happening at our own border. Watch and listen to the rest of the conversation with the live stream below!