The finale is tonight, and we have some spoilers and my pick for the winner.
After 19 years, Drag Race Season 14 is finally coming to an end. In all seriousness, we have a top-five that is very unique and makes me wonder who is going to take home the crown. With them not having a single bad look on the runway and being able to master comedy and acting, it really is going to be a tough call. 
(In Order left to right: Lady Camden, Daya Betty, Bosco, Angeria Paris Van Michaels, Willow Pill)
But! Spoilers have been released. I highly doubt they are going to have a lip-sync smackdown, mostly because these five aren't reeeally lip-sync assassins. There are rumors that they will perform original numbers with the pit, as they did in seasons seven and eight. After interviews with each queen, it is rumored that Willow Pill and Lady Camden are the top two to lip-sync for the crown.
I personally feel like Willow Pill should be the winner. Her track record is amazing. Even though she only has one win, she has so many high placements that show she is such a strong competitor. She would be such a unique winner that would carry the crown so well.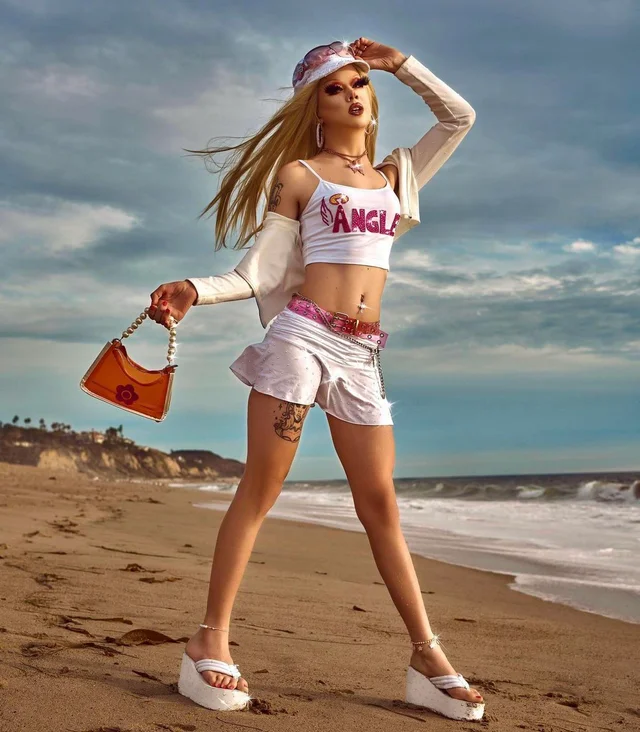 Little side note, everyone's finale looks were amazing, but the best one is for sure Kerri Colby, that had the Thanos glove after Twitter called her "Tranos" after other contestants this season came out and said that she really helped them come out. She is iconic, funny, and beautiful?!? Reminds me a lot of someone else I know. Kerri Colby, and a lot of other contestants this season, are great role models and representation for the LGBTQ+ community, and standing against toxic masculinity for straight men in Maddy Morphisis' case.