Titan Weekly: Entertainment News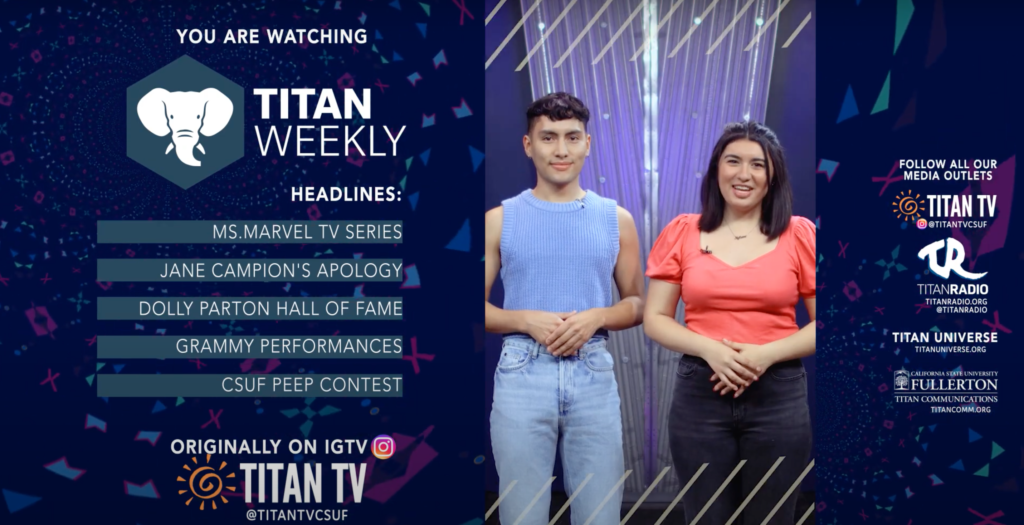 Our hosts, Nylene Garcia and Jonathan Soto bring you the freshest entertainment and CSUF news this week! From the 2022 Grammy's, Dolly Parton, the new Marvel series, and more!
Connect With Us!
Follow us on Instagram: @titantvcsuf.
Follow us on Twitter: @TitanTVCSUF
Like us on Facebook: Titan TV CSUF.
Check us out on TikTok: @titantv_csuf