I don't even know how to start this…
This is scheduled to go out on the day I graduate. I've spent my last two years as the Digital Content Coordinator of Titan Universe, and I've loved every second of it.
I was thrown into this position mid-pandemic after being let go by my other job, so we were completely virtual. On my first day, I had no idea what to do, so I improvised and started making a list of everything I believed could be improved. Working a new job entirely remotely was a challenge; it was hard to get to know people, but the best part was our Friday team meetings. We had so much fun and got to know each other as coworkers and as people.
Going into the studio for the first time was surreal. I had never seen a TV studio or a radio booth before, and I was amazed by all the technical equipment. The love and care that goes into every show and every broadcast made work enjoyable because everyone who works with Titan Comm is just as dedicated as I am.
I loved coming to work back in person this year. The connections I've made and friendships I built will continue to grow in the future.
More than anything, I've loved what I've gotten to do. I've had almost complete autonomy over all decisions and things to implement to make Titan Universe a better place for students. I've rebranded the site, redone the layout- twice (thanks, hackers), started social media, implemented the podcast, helped on the newsletter, added quizzes, and so much more. I'm grateful to have a yes-man boss who always allows me to try out my crazy ideas. I've gained so much experience and learned to be self-reliant, and I'm forever grateful for that.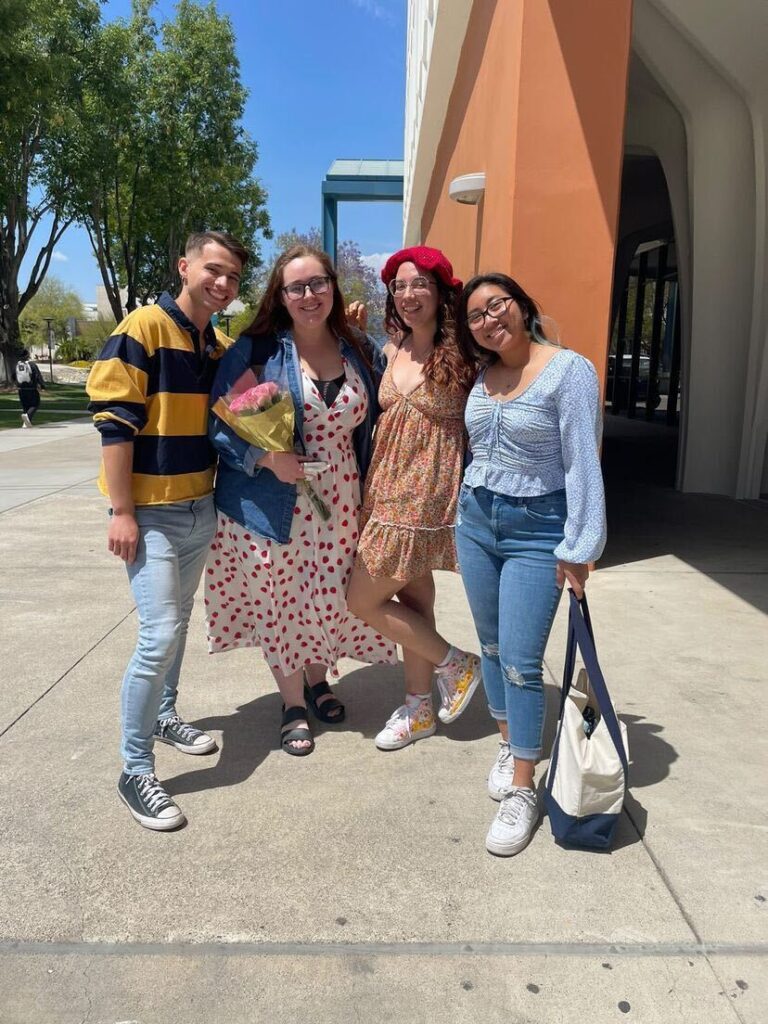 All I can say is thank you to my bosses, my coworkers, my intern, and anyone who has taken the time to read one of my articles or taken a quiz over the past two years. It's hard to say goodbye to a job you love, but I know whoever fills my role next semester will learn to love Titan Universe as much as I do.